Introduction
Customer Care Application – Teso Loyalty App: The #1 professional customer care platform implemented by TESOSOFT.
With extensive experience in implementing technology across various industries, Teso confidently stands as one of the leading providers of loyalty solutions with the best customer care app on the market. Teso has gained trust as the chosen implementation partner for prominent brands both domestically and internationally, including Vitdairy, Nhua Long Thanh, Aiwado, Traphaco, and more.
With the criteria of quick deployment and implementation, Teso's partners will only take a very short period of time to possess a complete customer care platform with features that enable businesses to: manage customer information, interact with customers, handle support requests, create and manage marketing campaigns, measure and evaluate customer satisfaction, manage multichannel interactions, etc.
Content:
Here is a list of the top 12 customer care apps currently:
1. Salesforce CRM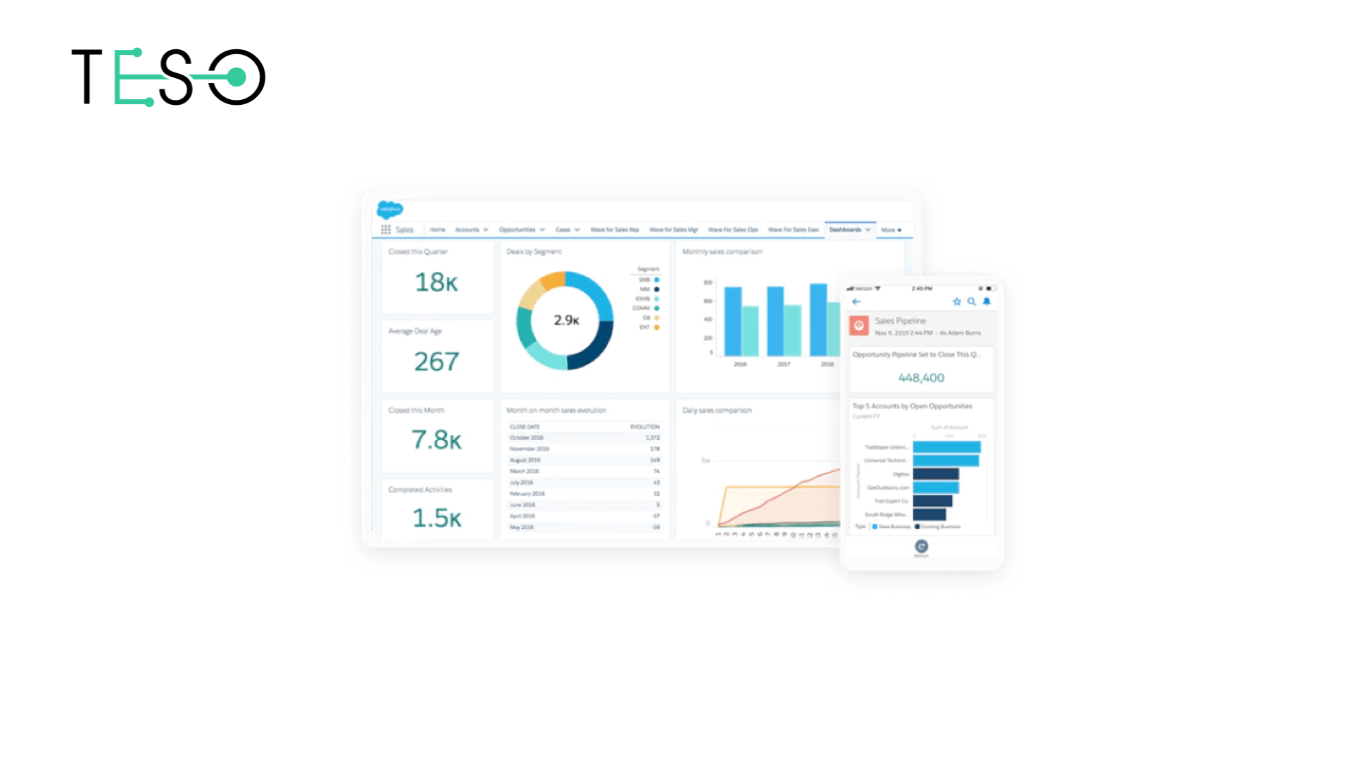 Salesforce CRM is a leading customer relationship management system developed by Salesforce.com. This platform provides powerful tools and features to support businesses in managing, enhancing, and optimizing customer interactions.
Furthermore, his customer care app focuses on building and maintaining effective customer relationships. It allows businesses to store and manage customer information such as personal details, purchase history, interaction activities, and preferences. Memory, scheduling, and task management tools help employees interact with customers efficiently and synchronously.
2. Keap CRM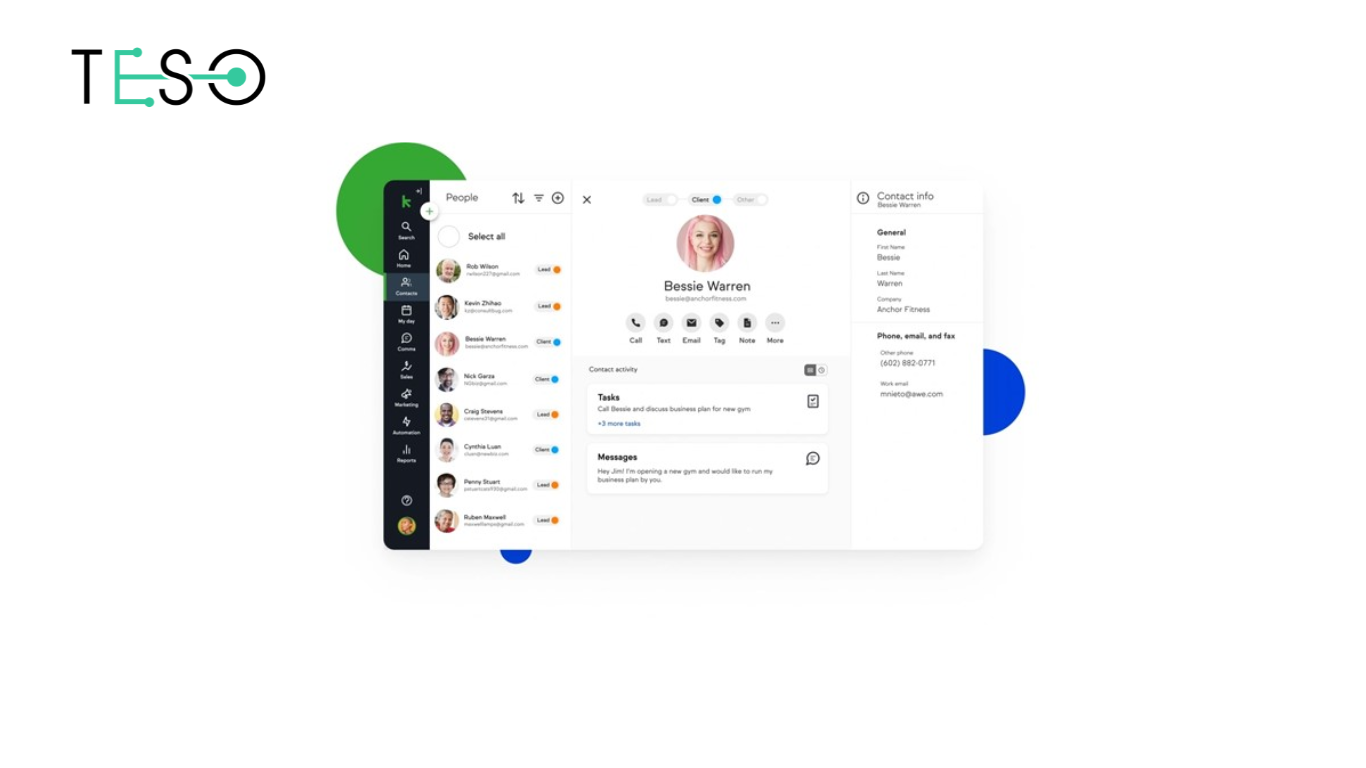 Keap CRM is a customer care application specifically designed for small and medium-sized businesses, developed by Keap.
One of the strengths of Keap CRM is its ability to automate workflows. Features such as automated messaging, tracking support requests, and task creation help save time and effort. This allows businesses to focus on interacting with and caring for customers more efficiently.
3. PipeDrive CRM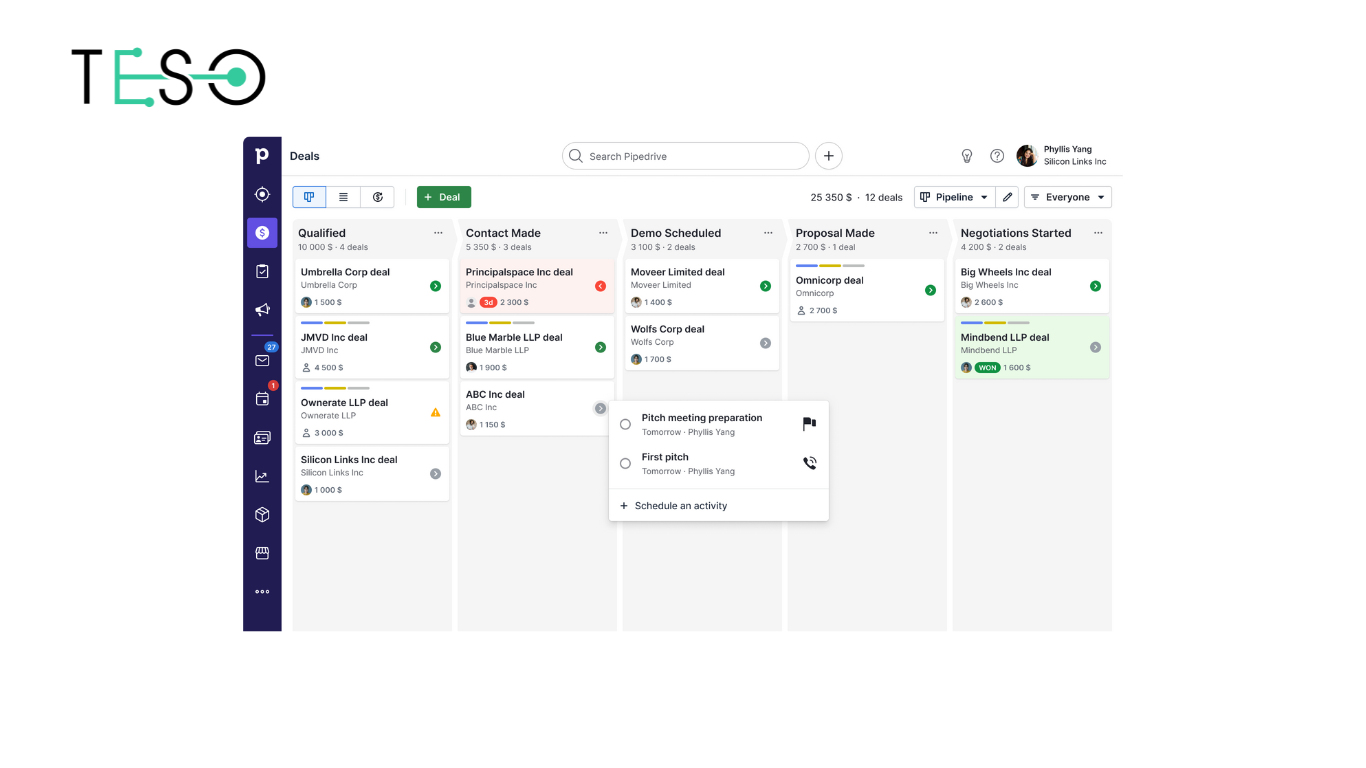 A popular customer relationship management system – PipeDrive is designed to support sales management and enhance sales operations. Pipedrive is considered an effective CRM for sales and managing sales pipelines.
More importantly, one of the strengths of Pipedrive CRM is its intuitive and user-friendly interface. Users can easily create and manage deals, track progress, and interact with customers in a simple and friendly interface.
4. NetSuite CRM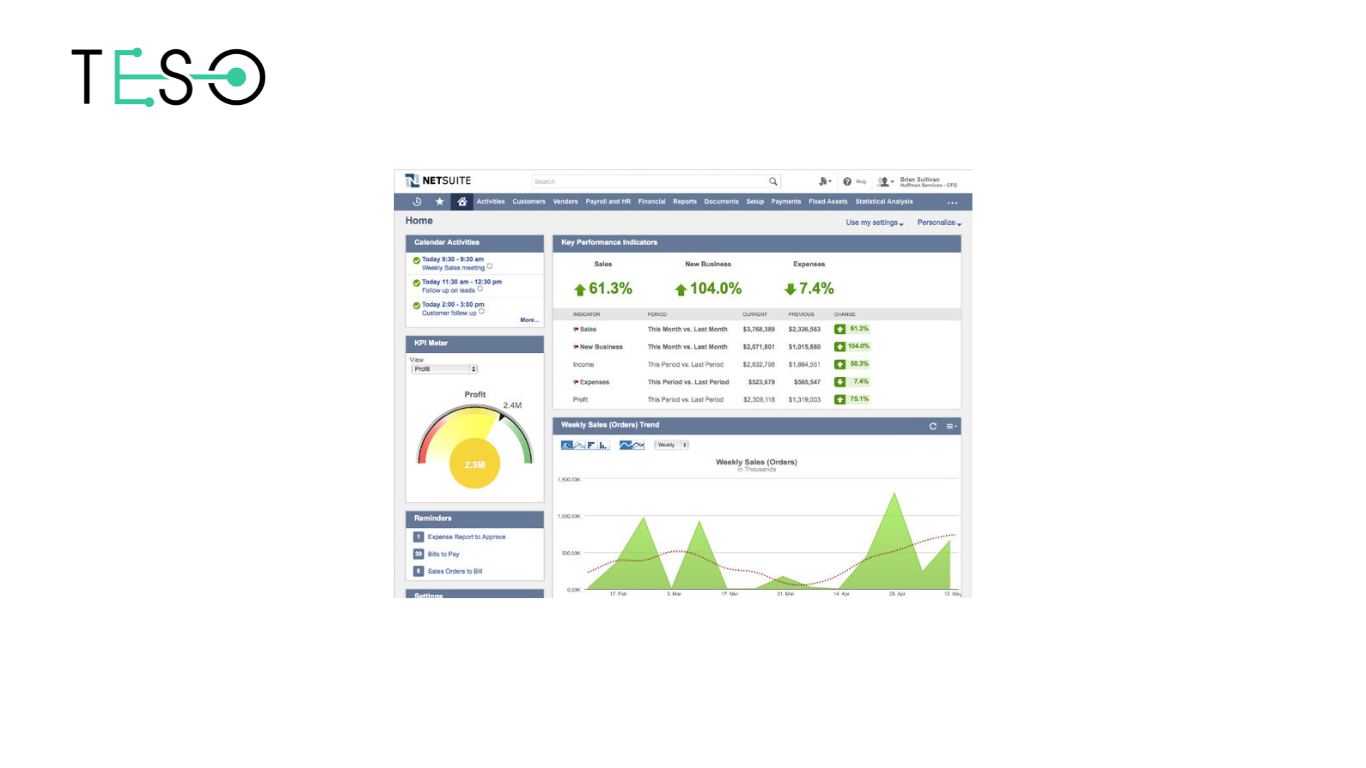 NetSuite CRM is a comprehensive cloud-based customer care software application. Developed by NetSuite, this platform provides tools and features to support management, enhance, and optimize customer interactions within an integrated business environment.
One of the strengths of NetSuite CRM is its integration capabilities and the ability to connect with other software within the NetSuite system. Businesses can utilize CRM in conjunction with other modules such as financial management, inventory management, order management, and project management to create a comprehensive and integrated business system.
5. Zoho CRM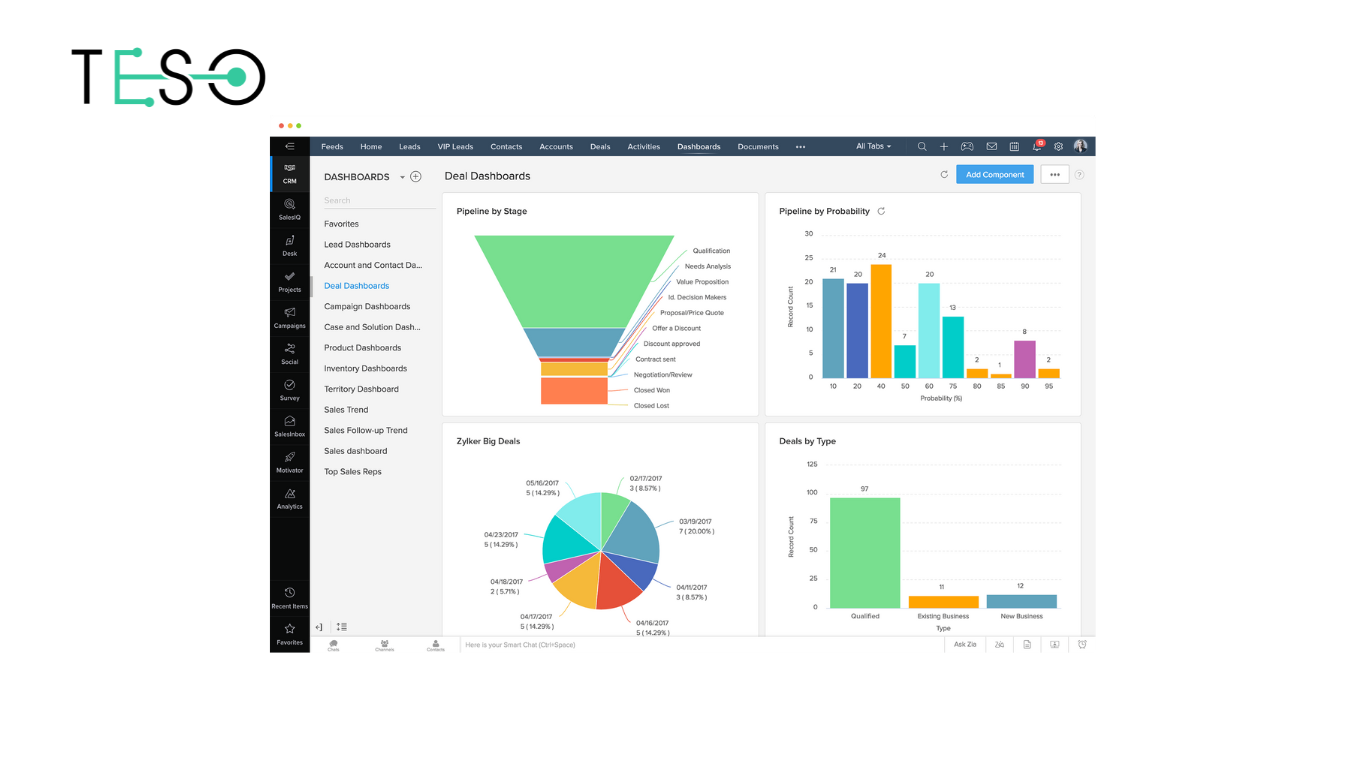 Developed by Zoho Corporation, this customer care application allows businesses to create a comprehensive view of customers and manage the sales process. It enables the storage and management of customer information, such as personal details, purchase history, interaction activities, and contact information. Contact management, note-taking, scheduling, and task features also help organize and track customer-related activities.
6. Sage CRM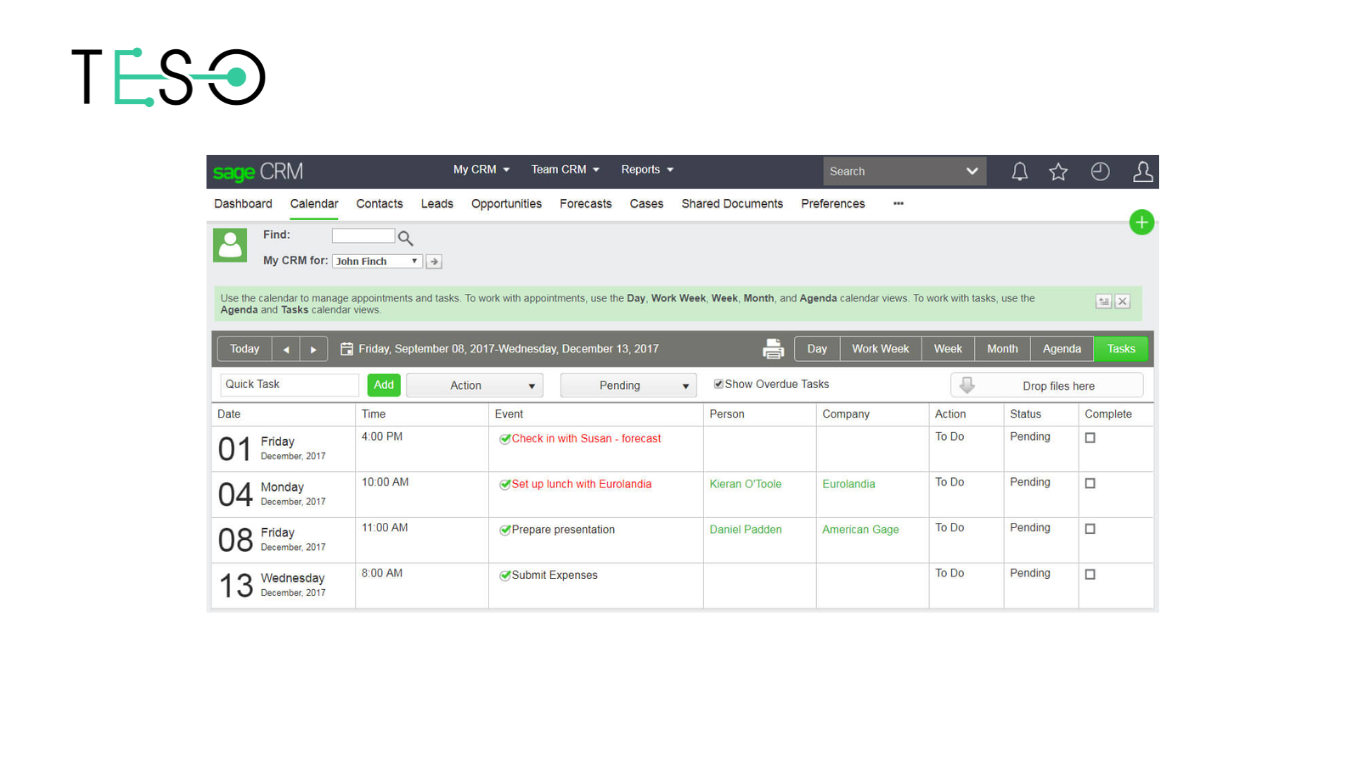 Sage CRM provides essential tools and features to enhance the sales and marketing process. Key features include sales pipeline management, marketing automation, campaign tracking, and sales performance reporting. Moreover, the integrated data analytics platform enables businesses to assess the effectiveness of campaigns and monitor customer trends.
Sage CRM also integrates with other applications and services within the business ecosystem. This allows businesses to leverage and integrate information from various sources, such as email, websites, social media, and financial management systems.
7. Freshsales CRM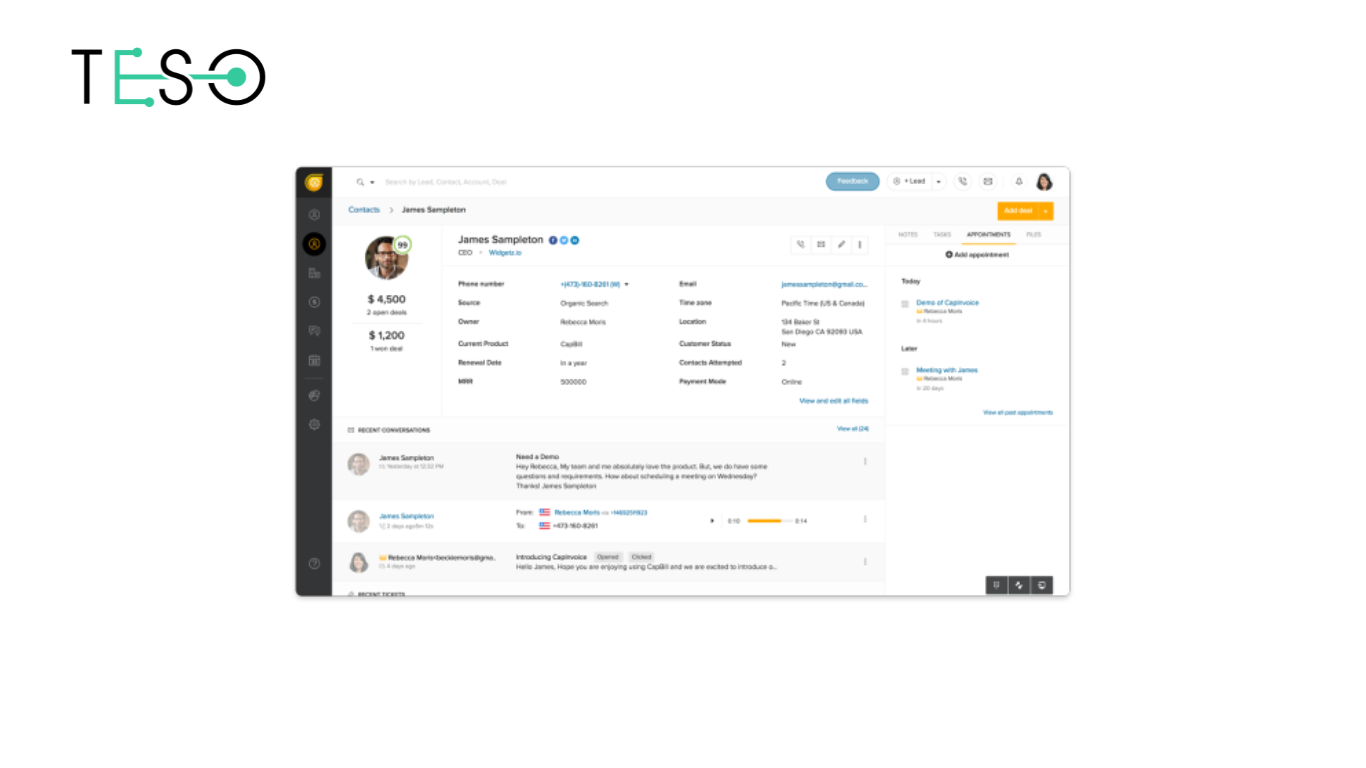 Developed by Freshworks Inc., this customer care application also helps businesses to:
Find and identify potential customers
Manage the sales process
Enhance customer interactions
Automate marketing activities
Generate reports and perform analysis
Integrate and scale.
8. Hubspot CRM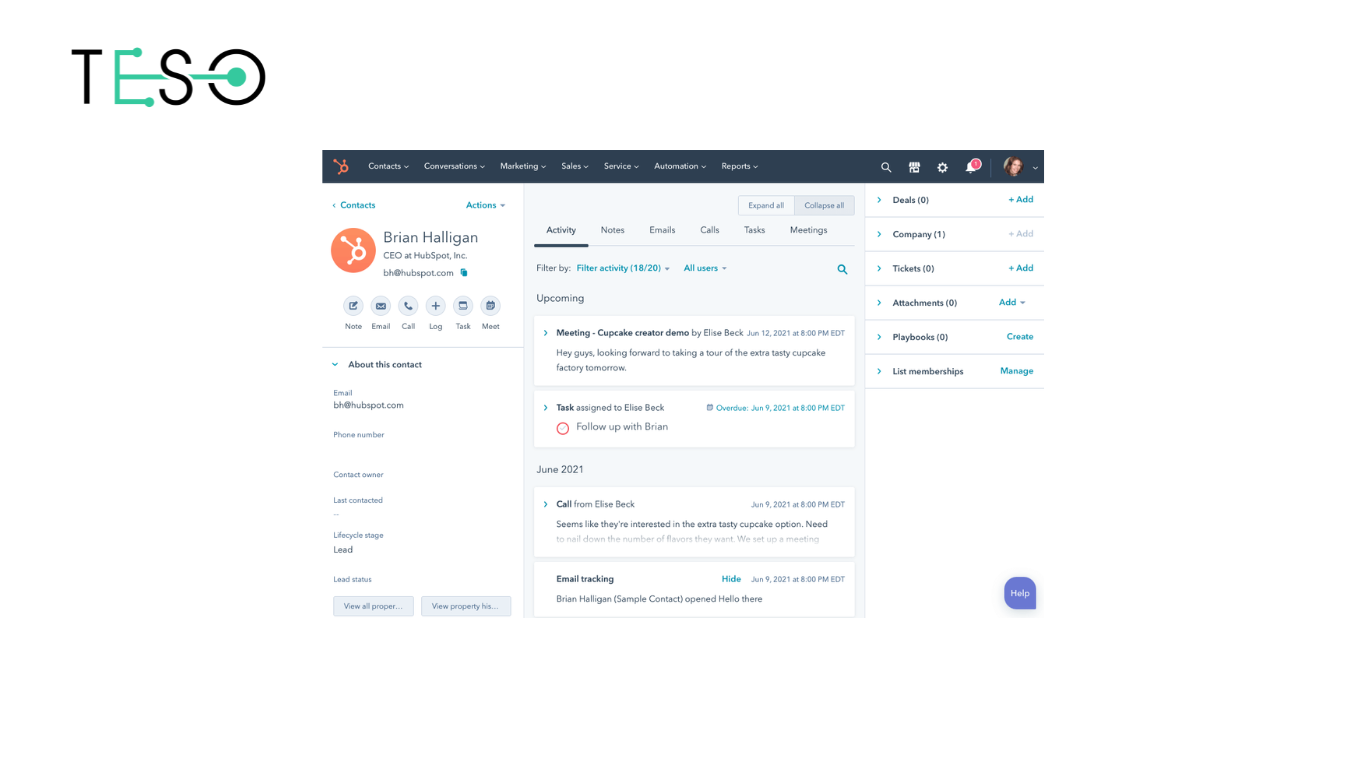 HubSpot is a US-based brand known as one of the leading companies in providing Marketing and CRM services globally. The focus of HubSpot lies in developing and delivering software and solutions that support marketing and sales activities.
In addition, one of the strengths of HubSpot CRM is also its ability to automate marketing and sales operations. This includes automating Email Marketing, Social Media, CRM, Sales Funnel, and more. This helps enhance efficiency and save time for marketing campaigns.
9. Sugar CRM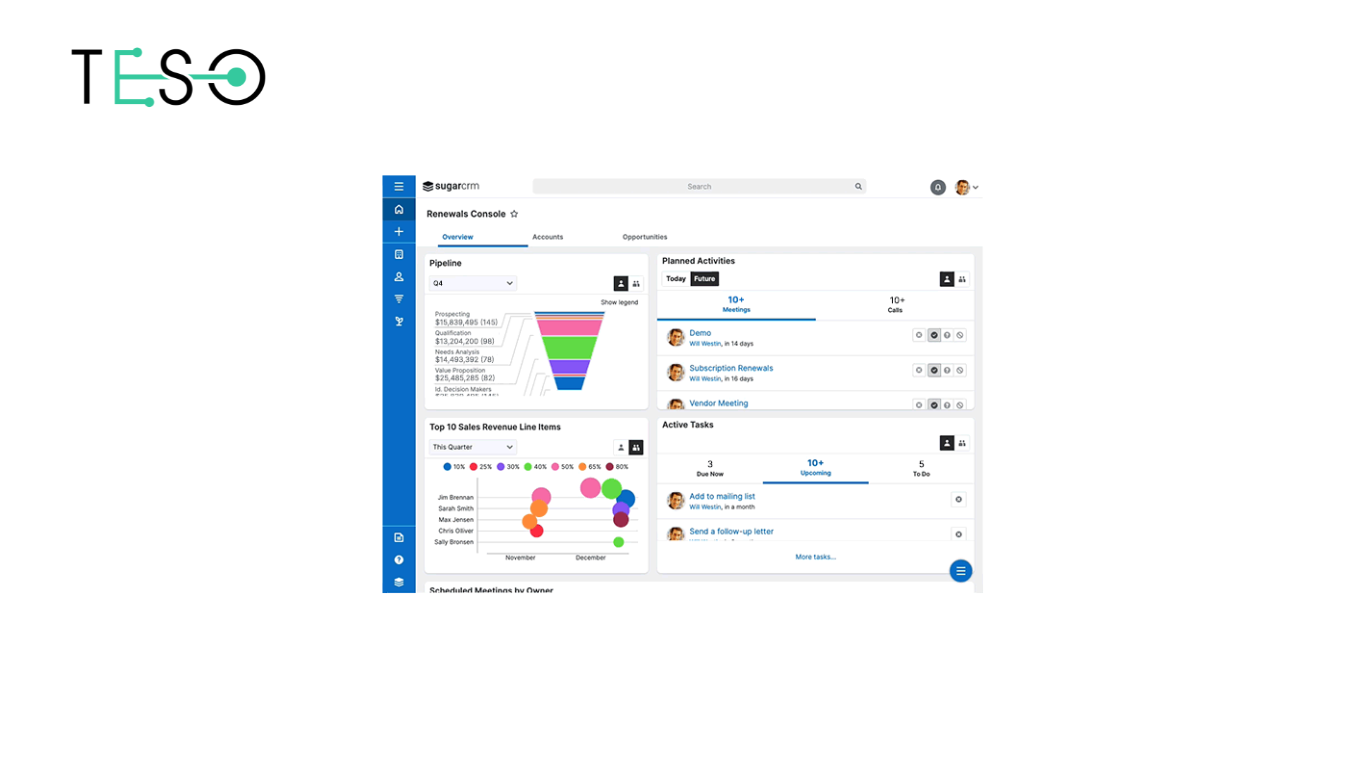 In addition, Sugar CRM is an open-source Customer Relationship Management (CRM) system developed by SugarCRM. It offers several strengths, including:
Flexibility and customization: Sugar CRM provides a flexible platform that can be customized to meet the specific needs of businesses.
Deployment flexibility: It offers various deployment options, allowing businesses to choose between on-premises, cloud, or hybrid deployments.
Integration and scalability: Sugar CRM is designed to integrate with other systems and can be scaled to accommodate growing business needs.
User-friendly interface: The CRM system has a user-friendly interface, making it easy for users to navigate and utilize its features.
Multi-platform support: Sugar CRM supports multiple platforms, including web browsers, mobile devices, and desktop applications, ensuring accessibility from various devices and locations.
10. Monday Sales CRM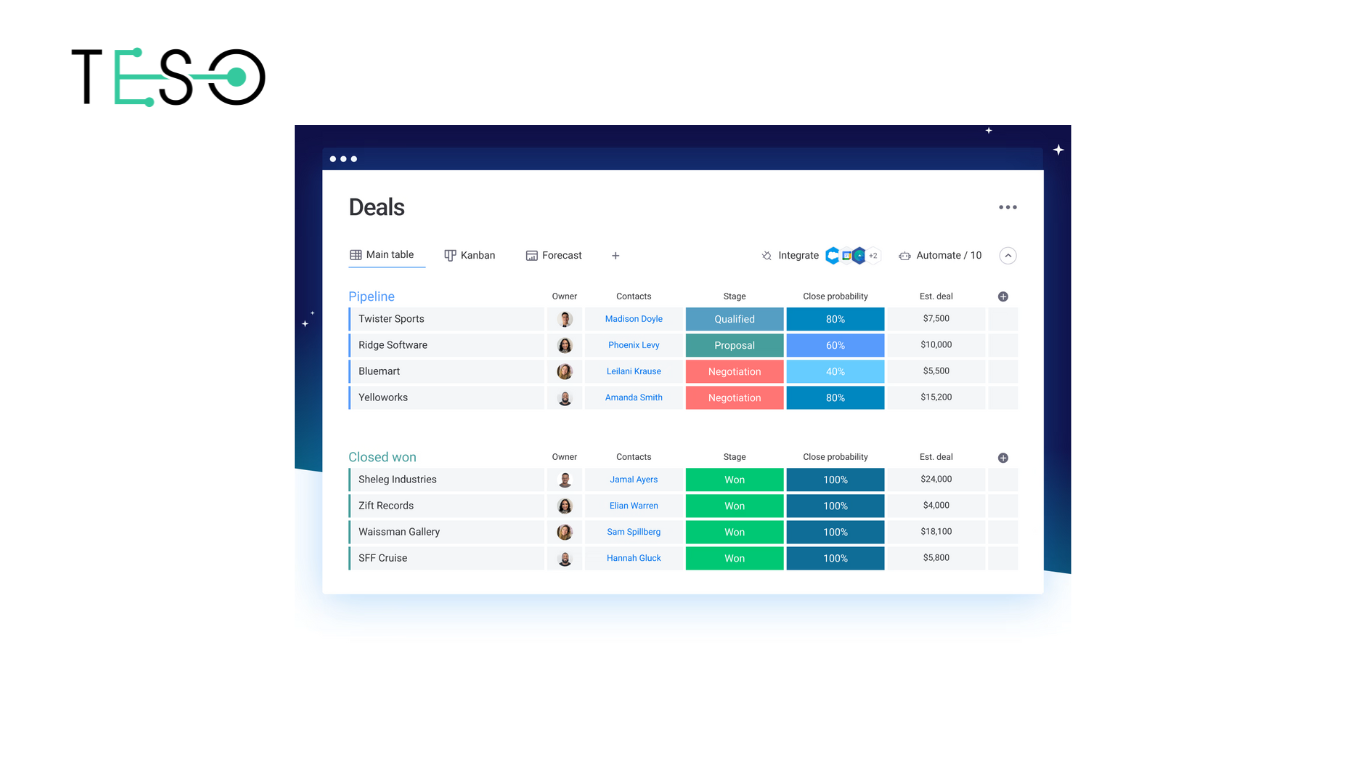 Monday Sales CRM (also known as Monday.com Sales CRM) is a CRM solution based on the task management and project management platform of Monday.com. Specifically designed for sales and business teams, Monday Sales CRM provides tools and features to manage and track sales activities, sales team management, and optimize the sales process.
11. Zendesk CRM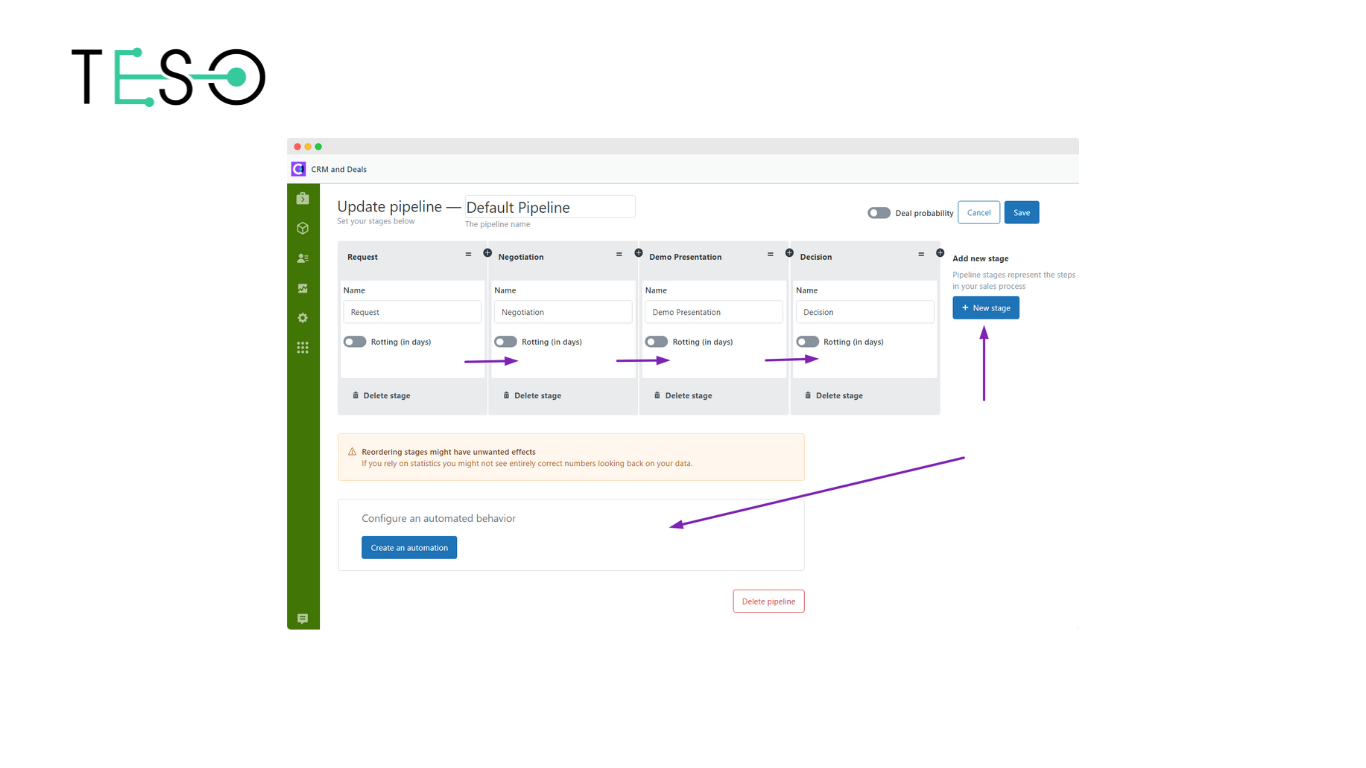 A technology company – Zendesk provides a customer service software solution. Zendesk offers a customer support ticket management system, customer interaction management, and customer relationship management tools.
Moreover, the Zendesk ticket management system allows businesses to receive and manage support requests from customers through multiple channels, including email, phone, website, and social media. It organizes and tracks support requests based on criteria such as priority, processing time, and response.
Zendesk also provides customer interaction tools to enable businesses to effectively engage with customers. This includes features like live chat, automated email and notifications, phone support, and social media integration.
12. Insightly CRM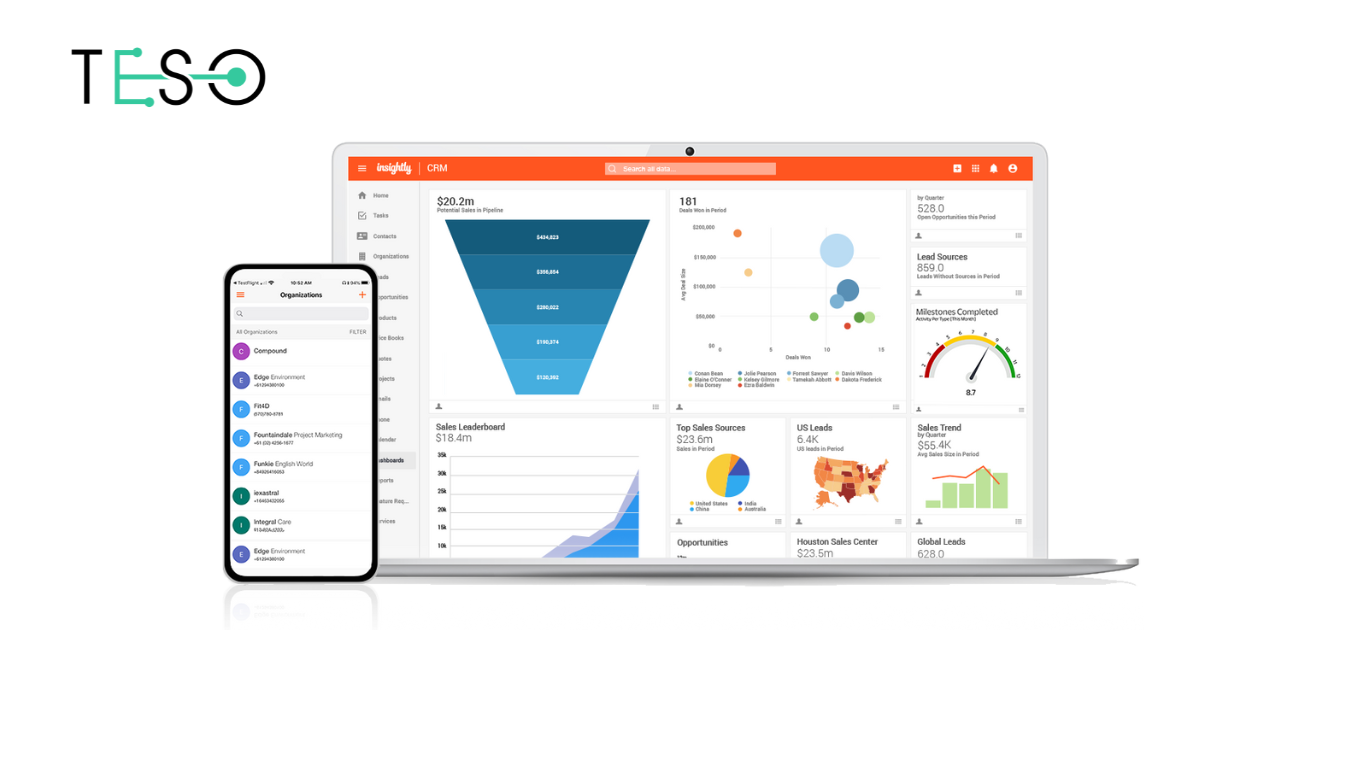 A cloud-based customer relationship management (CRM) solution designed for small and medium-sized businesses. Insightly CRM supports customer data management, potential collaboration management, task, and project management, provides reporting and data analysis, and enables communication with customers via email.
However, having a custom-designed customer care application tailored to the specific needs of the business will help create uniqueness and innovation in the customer interaction process. Understanding this need of the business, Teso is confident in being both the implementation partner and the strategic consulting partner to help businesses maximize the benefits of customer care applications.
Wrap Up
In fact, customer care application plays a crucial role in building long-term relationships with customers and creating a great experience for them. From managing customer information, effective interaction and communication, and professional support to sales process management, the features of the customer care application bring significant benefits to businesses. In summary, the customer care application brings many notable advantages to businesses, from fostering good customer relationships and enhancing customer experience to boosting sales activities. It is an indispensable tool in the development and success plan of a business.
If you still do not know where to start in building or creating your customer care application, TESO – we are ready to help you out at any time. You can schedule a call with our expert here: https://calendly.com/ceo-teso/30min