Currently, many organizations are in the developing process in which they have to deal with lots of stuff related to operating expenses or the shortage of human resources. Recognizing this issue, IT offshore outsourcing was born and more developed in recent years. And the most common IT offshore sourcing model that most companies have applied is the offshore development center (ODC).
For common organizations, the term of an offshore development center is hardly understandable. Throughout this article, we would like to give a clear view of an offshore development center and why you should cooperate with an ODC in Vietnam.
The definitions of an offshore development center:
In this part, there are 3 questions that will be solved:
What is an offshore development center?
Who often hires for this IT offshore outsourcing model.
Who offers IT outsourcing methods.
Before going through ODC, what is the definition of IT offshore outsourcing? It implies partnering out business operations to a third party who is an IT specialist. Offshore Development Center (ODC) – a form of IT outsourcing offering a range of software development services located in a different country. From that, collaborating with an offshore development center is the first-pick option for organizations to reduce expenses and enhance performance.
As you can see, the IT offshore outsourcing model is founded when an organization hires an offshore development center to give a hand in a specific task. More clearly, any company can cooperate with an offshore development center, which is up to their set objectives. For developing companies, their main objective is to optimize the operating cost. On the other hand, the target of developed companies is relieving the stress for human resources, also maintaining the performance.
About the aspects of an offshore development center, an offshore development center is often located in nations that have lower operating expenses than the hiring organizations. Moreover, an ODC has to fulfill all requirements in facilities and staff's abilities. There are some famous regions for you to hire an ODC: Eastern Europe, Asia, Latin America, and Africa.
According to a research of Tholons Services Globalization Index 2020, Vietnam was ranked for Top 7 in Top 50 ''Digital Nations". In recent years, the Vietnamese offshore development centers have proved themselves to become one of the reasonable choices for IT offshore outsourcing all over the world.
What advantages can you achieve from an offshore development center: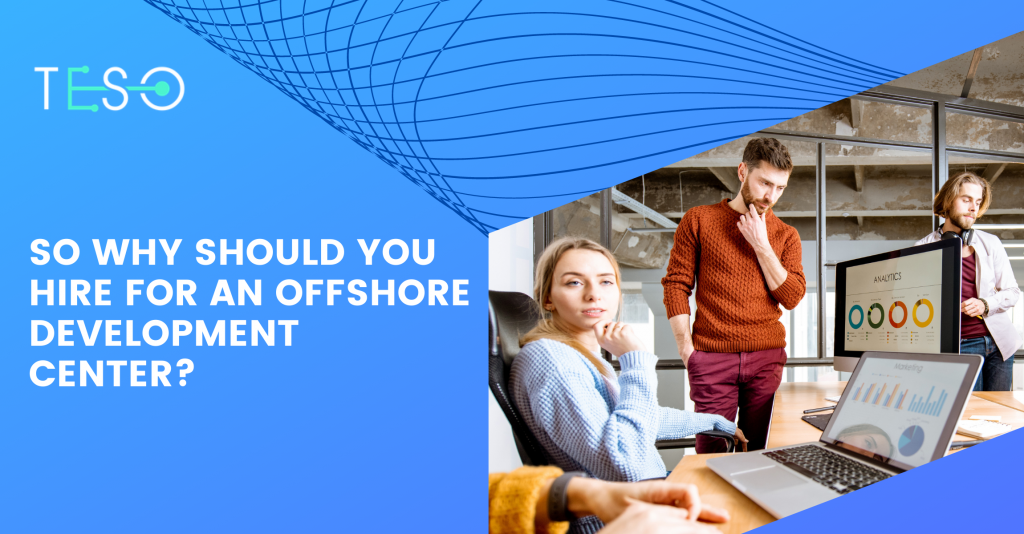 1. Cost Optimization
Saving up the cost is likely to be the main reason for organizations to choose an offshore development center. This is also the key benefit of this IT outsourcing model. Instead of spending on infrastructure and human resources, you just have to find an appropriate offshore development center that can fulfill your requirements. As recognized, everything is already had in there.
Furthermore, when you make up your mind to collaborate with an ODC, you can spend less budget than carrying on your own. Therefore, you do not have to doubt if you should make decisions to work with this IT outsourcing model.
2. Meet up qualified and skillful experts
Not only saving up the cost but also enhancing the performance of tasks is one of the key advantages when you choose an offshore development center. Due to the talents all over the world within an ODC, your set goals can be more than expectations. Working with international and skillful IT experts can enlarge your company's vision, which also benefits your worldwide market.
3. Release the burden
When your company can release the burden of specialized tasks, you can have more time to manage the operating task within in-house departments. For instance, an offshore development center takes responsibility for your mobile app development, you can carefully prepare the marketing process for that mobile application without worrying about the app creating term. Some companies do not belong to the technology industries at first, but some of their campaigns are closely related to the technology. Therefore, the existence of ODCs is very vital.
4. Maintain the workflow precisely
After discussing your requirements, an offshore development center will carry out your set tasks. The milestones will be taken into consideration clearly for you to review the workflow anytime. So, you can modify anything as you want. Taking advantage of the disparity of time zone, you do not have to care for the delay in the milestones.
Two core elements that all ODCs always keep in mind are accuracy and punctuation. However, you should keep track of your chosen offshore development center to advance the performance of tasks.
5. Enlarge your ecosystem
For developed organizations, they are likely to expand their market; therefore working with an ODC shall scout for the culture in which they want to aim for. The range of ideas in solution-dealings is more qualified.
The main thing here is the relationship between your company and this IT outsourcing model. You drive this to a win-win relationship for the long-term connection instead of choosing them as a one-time option. This relationship shall bring back the increase in your brand awareness within B2B organizations. From that, you can enlarge your ecosystem, which benefits a lot in your marketing strategies.
Disadvantages of an offshore development center make you concerned: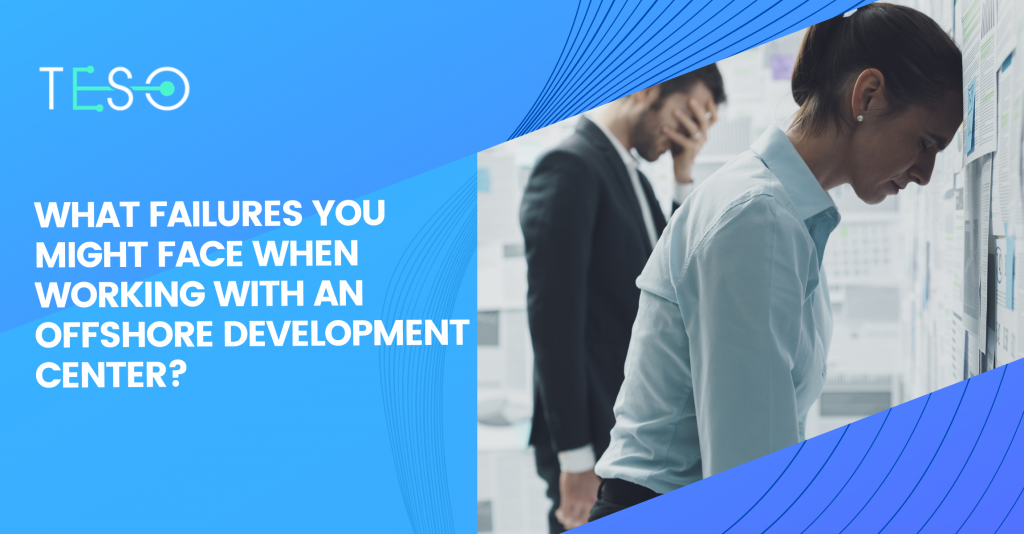 – Communication & Language Issues
The language barrier is one of the common problems that organizations hiring an ODC shall face up to. However, English is the most popular language that everybody speaks all over the world. Therefore, most businesses always choose English to become the priority language to communicate.
As you can see, distance is also a problem because all ODCs are located in different nations. Therefore, various categories of communications are utilized such as video calls, e-mail, virtual meetings, and social media platforms. Unfortunately, these types of communications may lead to misunderstanding in communication between two sides, as a consequence, the progress will be slowed down.
=> To overcome this issue, TESO suggests that you should record all meetings and debates. From that, an ODC can have more time to consider the requirements. If there are any errors, you can fix them immediately. Moreover, an offshore development center should have a person who is good at communication and language skills to represent the development team.
– The disparity of time zone
Working with organizations on the opposite side of the Earth, you must be ready to face up to the differences in time zone. This issue is not a big deal, however, when you want your partner to modify something immediately, there may be a delay for this term.
=> If your campaign counts a lot of time, you should make your offshore development team promise to prepare a team that can match your working hours.
– Security problems
When you cooperate with an offshore development center, you must prepare a legal document for both sides to agree with the privacy. Some highly private information that you do not want to leak out because it can have bad influences on your organization.
However, when something goes wrong, your information still can be stolen. Reliability is one of the key factors that determine the effectiveness of collaborating. Thus you should make up your mind before sharing private information.
On top of this, collaborating with an offshore development center is an ultimately effective IT outsourcing model for all organizations to choose. You can spend more time on developing your business while your hired ODC handles technical aspects.
Do you still confuse about where to connect with an IT expert or an experienced developer team? TESO – We are willing to assist and fulfill your requirements. Please contact us via: info@tesosoft.com or hitting up our expert's calendar and book a meeting call for more information: https://calendly.com/quynh-tesosoft/business-meeting?month=2021-10