This three-part series will look at how TESO dealt with the effects of COVID-19 on our remote proctoring services and how we're dealing with them now (sometimes referred to as invigilation services).
By the end of January 2020, it was evident that COVID-19 will have a significant impact on a variety of businesses, including testing. We have catastrophe recovery and business continuity plans in place, just like most firms. Those preparations, however, did not fully address all of the concerns raised by a worldwide epidemic. To adjust to the new normal, we recognized we'd have to pay attention and move rapidly. While the past year has been difficult in many ways, it has also provided an opportunity for us to come together and better serve our employees, partners, test-takers, and the industry as a whole.
Three primary questions arose when we assessed our business continuity plans and drew out the most likely pandemic scenarios:
How would we handle transitioning our workforce to remote work and closing numerous (or all) sites at the same time if travel and business limitations were imposed on a worldwide scale?
How would we handle the extra demand if all test providers had to transfer their programs online?
How could we accommodate test providers that needed to start online proctoring right away but didn't have the technology to do so, either because they or their test takers didn't have it?
We needed to address these concerns and implement solutions quickly if we were going to help our community get through these difficult times.
Transitioning to a Remote Workplace
We'll begin by discussing how we dealt with business and travel constraints, as well as how we supported our staff. As COVID-19 expanded over the world and disrupted sectors, we were confronted with two concerns that required quick attention:
Responding to government shutdowns, travel bans, and other business constraints
Assisting our staff in feeling safe and supported
Shutdowns in government, travel restrictions, and business restrictions
There were early indicators that governments around the world may impose travel and economic restrictions as a result of the outbreak. We needed to be prepared to respond quickly to this scenario because over 30% of our employees were based in the Asia-Pacific (APAC) region, which was the first to be impacted by new legislation.
The first step was to figure out which of our locations could increase its proctoring workforce to meet the expected demand. We improved our proctor training and onboarding processes between 2010 and 2020 so that we could move from zero to operational in 45 days or less. Although this is a rapid rate for the sector, if too many facilities closed at the same time, we would have a major problem.
The next step was to quickly move our workers to a remote working model. We moved from having a 6% remote workforce to having 100% remote workers in less than a month. We were able to accomplish this by using the following technologies: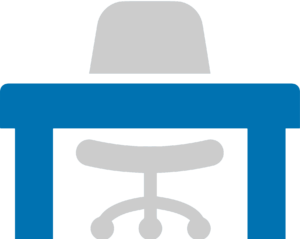 We were able to provide our staff with safe, secure, and consistent access regardless of where they worked thanks to virtual technology. We were able to quickly roll out the necessary equipment and software that allowed our employees to work remotely using our current IT and development resources.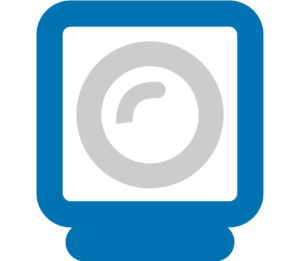 We needed to adjust how we functioned as a team at the start of the changeover. It was no longer feasible to gather a diverse group of people in a conference room to explore ideas in person. To address this problem, we consolidated our collaboration tools and increased staff training and support for the new capabilities.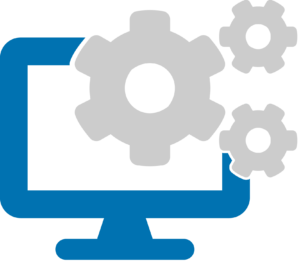 This type of software is at the heart of the services we offer our customers. Because we were already familiar with the technology, we were able to transfer staff to remote work and move in-person meetings to an online platform quickly. As a result, we were spared the transitional difficulties that many other businesses faced, such as setting up webcams and training employees on how to use them.
Employee Support
Despite the fact that we are in the industry of testing solutions, our first and foremost obligation is and will always be the health and well-being of our team. Despite the fact that the world was turning upside down, we were committed to making our staff feel socially connected. Our human resources staff quickly improved mental health access and expanded virtual engagement possibilities (thank heavens for virtual happy hours and trivia games!). Our leadership team also made a point of communicating openly and compassionately with our staff so that they were aware of our next plans.
Learned Lessons
Make the most of existing technology.
Invest in the health and well-being of your employees.